NGO Recruit & The Sunrise Project
June 10, 2022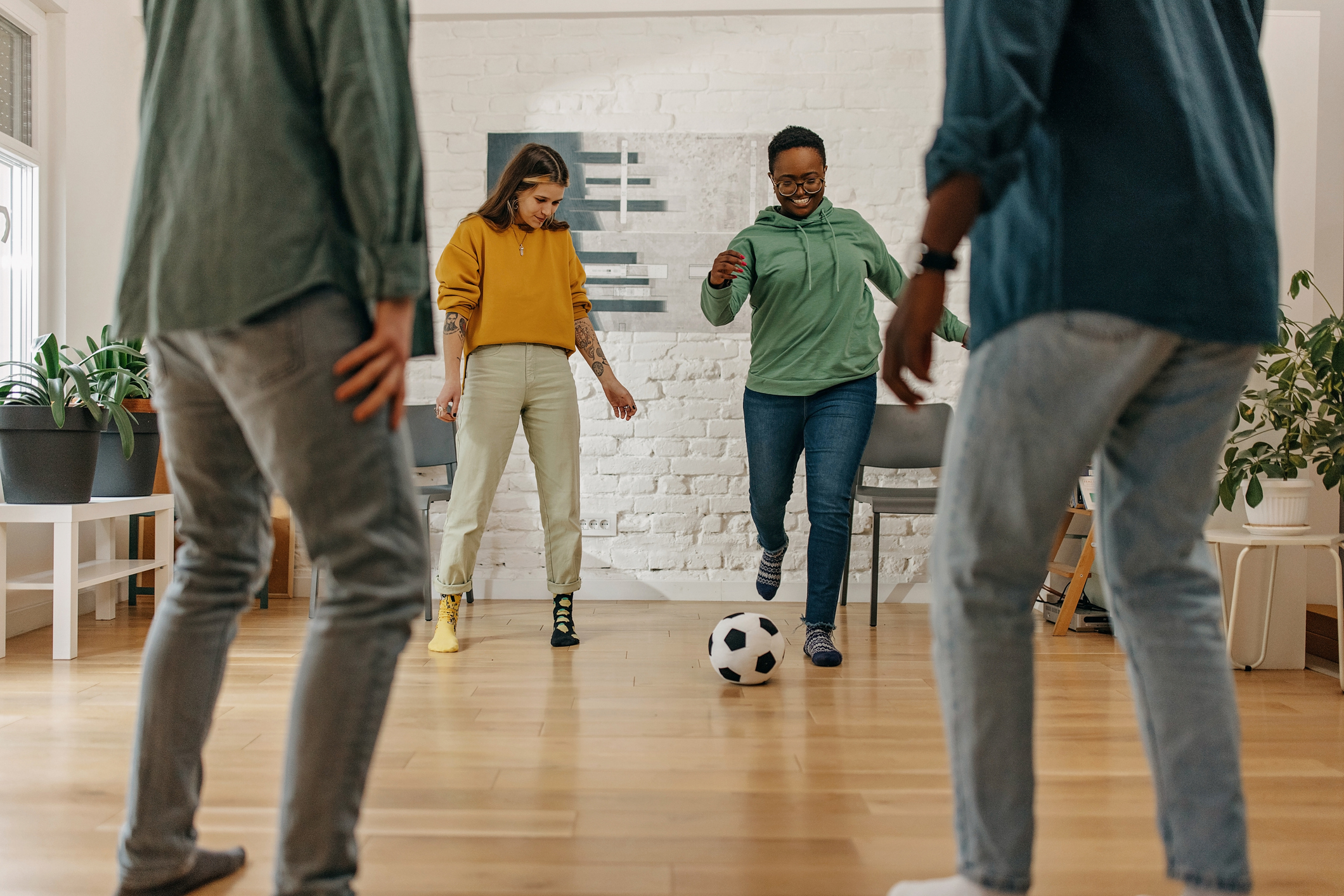 Tight deadlines? Back-to-back meetings? Mounting unread emails? We've all had them. Studies show that all of these can heighten feelings of despondency in employees.
In an effort to support staff experiencing stress and anxiety, organizations have promoted self-care, including gym memberships and paid time off. However, in a Harvard Business Review article, researchers suggest that rather than focusing on self-care, organizations need to explore the notion of collective care; where staff take care of each other. Self-care focuses on the individual; an approach that is thought to undermine wellness efforts and foster isolation and disconnection.
Human well-being isn't achieved alone; social connections are crucial to dealing with stress and burnout. Research shows that feeling disconnected from others is as significant a health risk as smoking, excessive alcohol use and lack of exercise.
To promote employee wellness, it's important that leaders:
Encourage staff to regard workplace distress as a collective rather than individual problem. When groups see adversity as an issue faced by the entire team, rather than a challenge to take on alone, it results in communal coping strategies that develop genuine connection, better recovery and group functioning. People feel supported, strengthened and express greater empathy and compassion.
Foster relational pauses. These are temporary, often brief, breaks from ongoing work, where staff ask and answer the question, "how is our work affecting us?" This allows organizations to build more substantive and enduring foundations for genuine employee well-being and, ultimately, enhance their overall effectiveness.
Once a challenge is acknowledged as a collective problem, it becomes easier to develop solutions that work for the entire team. At the heart of these solutions is creating and promoting relational pauses, where employees talk through difficult emotions relating to their work. These pauses augment genuine and authentic connections, so enabling personal well-being.
Relational pauses aren't therapy nor are they "pity parties" or "complaining." They are discussions to surface and acknowledge the emotional reality of work and to actively assist team members to constructively engage with that reality. The essence of developmental work is about helping others, assisting the vulnerable, fixing the planet and empowering communities. Relational pauses give employees, in a field that is all about caring for others, the chance to pay attention to their own emotional needs. They remind employees that their thoughts and feelings matter and that they are part of a team that cares for them.
By "struggling together," rather than feeling they need to soldier on all alone, employees will improve their well-being, persistence and resilience, communication and knowledge sharing, and even coordination and systems thinking abilities. Employees are more likely to feel supported and renewed with optimism and determination to keep driving positive, sustainable change.
Source of Information: Harvard Business Review