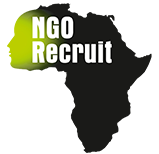 All Out – Director of Technology, Data and Innovation
January 23, 2023
Driven by a passion to solve the climate crisis, The Sunrise Project is a team of experienced change-makers, researchers, and communications professionals with a mission to scale social movements to drive the global transition beyond fossil fuels. With programs and staff operating across multiple continents, we have developed a unique model of grant making and campaigning that supports networks of organisations to drive powerful change towards our mission.
The Global Grants Director is an exciting new senior role, responsible for strategy development in collaboration with Sunrise leadership, and for operational planning, scheduling and delivery to ensure grant decisions reflect the delegations policy to grant to aligned partners.
As the Global Grants Director, you will lead the strategy and operations for the organisation's successful grant program, fostering growth and partnerships at an international level. You will utilize your strategic mindset and technical skills to streamline delivery and drive positive impact. This is an exciting hands-on, high-impact role!
For the full job description and application instructions, please see: Global Grants Director
Application Deadline: 24 February 2023
Only shortlisted candidates will be contacted.