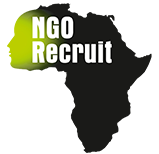 Nonviolent Peaceforce – Head of Mission Sudan
May 30, 2022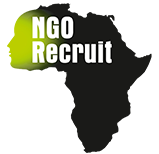 The Sunrise Project – Director of Global Financial Regulation Program
June 21, 2022
The SAB Foundation is an independent Trust that annually invests in excess of R80 million towards developing entrepreneurship in South Africa. The primary objective of the SAB Foundation is to provide funding for small, medium and micro-sized enterprises, in order to contribute to the economic and social empowerment of historically disadvantaged persons, primarily (but not necessarily exclusively) by means of Entrepreneurship Development. The Foundation's priority focus is on providing opportunities within small, medium and micro-sized enterprises for women and youth in rural areas, as well as persons with disabilities.
NGO Recruit is delighted to partnering with the SAB Foundation in their search for a Programme Coordinator.
The ideal candidate possesses a high level of loyalty, integrity and discretion with exceptional organizational, administrative, project and programme management skills. The incumbent must have the ability to work under pressure while maintaining meticulous attention to detail, and the ability to prioritise and manage conflicting priorities, while maintaining a sense of humour.  You will require an exceptional interpersonal skills and good communication skills at all levels.
We are keen to hear from you, if as well as meeting the requirements of the role, you are an efficient and conscientious team player.
For more information and application instructions, please see: Programme Coordinator.
Application Deadline: 27 June 2022
Only shortlisted candidates will be contacted.