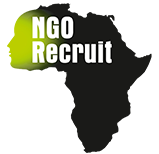 DGMT – Innovation Director
September 17, 2021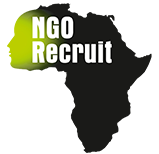 Life Choices – Managing Director (Not for Profit)
October 20, 2021
The Desmond and Leah Tutu Legacy Foundation (DLTLF) harnesses, consolidates, preserves, and propagates   the values, principles, and mission of its founders. Housed in the Old Granary in Cape Town, the Foundation exists to continue to celebrate Desmond and Leah Tutu's life-long sacrifice for peace and justice by:
Protecting, preserving, and promoting this extraordinary and inspiring legacy;
Sharing their courageous witness to honouring the sacredness of all human beings;
Restoring human dignity; and
Helping people to reconnect to each other and to their own integrity.
We are delighted to be supporting the DLTLF in their search for a Chief Executive Officer (CEO), who will drive the strategy and immediate priorities of the Foundation.
The CEO's main responsibility will be to oversee the strategic direction of the DLTLF, positioning DLTLF as a key player in learning, leadership and dialogue and lead the growth and development of DLTLF's programmes. The incumbent will raise the DLTLF's profile and drive forward an ambitious fundraising strategy, capitalising on opportunities to increase revenue and strengthen the organisation's reserves.
The incumbent will collaborate with stakeholders, funders, philanthropists, civil society organisations, faith-based organisations, corporates, and local partners. Your work will help to provide transformational learning and development across South Africa and beyond, healing and strengthening communities in the process.
We're looking for an extraordinary leader who is well aligned to the ideals and values of the Founders and is driven and committed to fulfil their mission.
Here is a link to this year's "Desmond Tutu International Peace Lecture".
For more information and application instructions, please see: Chief Executive Officer.
Application Deadline: 24 November 2021
Only shortlisted candidates will be contacted.