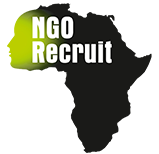 The Desmond and Leah Tutu Legacy Foundation – Chief Executive Officer
October 18, 2021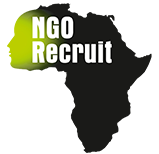 BoP Innovation Center – Senior Program Manager
October 21, 2021
Life Choices is a Cape Town-based NPO holistically working with young people. We are a youthful team, passionate about our work and people in general. We like to challenge ourselves and keep innovating. This is a great opportunity for a talented and driven individual to become part of a 'Bold Movement Investing in Youth to Tackle Inequality.'
Our model is guided by a simple principal: humans have unlimited potential, and they have the power within them to find solutions for the deep-seated problems within society and that is why we've chosen to implement these four key programmes:
Health4Life
Family Affairs
Leader's Quest
Life Choices Coding Academy
NGO Recruit is delighted to be supporting Life Choices in their search for a Managing Director (Not for Profit).
The Managing Director (Not for Profit) will be the legal representative and decision-maker together with the MD for Profit, along with the Board. In a collaborative approach, the MDs are responsible for inspiring overall business strategy, including setting goals, outcomes and deliverables and mitigating risk related to operations, human resource management, programs, strategic initiatives, fundraising and communications.
Of particular importance is the MDs role in ensuring that the organisation becomes and remains financially solvent in its programmatic and fundraising activities, as determined by revenue and expense, budget planning and management. It will be the MDs role to guide strategy into implementation by supporting the development of programs that allow goals to be achieved and attract interest from funders. It is also the responsibility of the MDs to encourage and guide the team to achieve those goals.
For more information and application instructions, please see: Managing Director (Not for Profit).
Application Deadline: 08 November 2021
Only shortlisted candidates will be contacted.