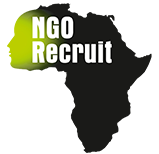 SOS Children's Villages – Institutional Partnership Development Advisor – Abuja
October 13, 2018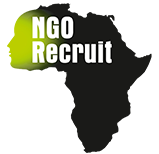 The RAITH Foundation – Strategy Director – Johannesburg
January 7, 2019
KYNE is an award-winning specialty health communications agency dedicated to helping improve and save lives. KYNE was founded on the belief that communication is a powerful health intervention. The team is passionate and committed, with deep experience working across sectors to make real differences in health. They love what we do, live what they do, and truly believe in what they do.
​KYNE has partnered with NGO Recruit Africa to assist in the search for an Associate Director – Public Health Communications.
​We are looking for a seasoned technical lead to support national communications campaigns in Chad and Mali, as well as other public health communications projects. Excellent written and spoken French is thus a requirement. The Associate Director will work from either Dublin, London or Paris with frequent international travel.
The successful candidate will be a passionate public health practitioner with expertise in program management, behavior change communications (BCC) and capacity building. He/she will be able to operate nimbly and successfully in complex environments.
For more information and application instructions, please contact us.
Application Deadline: 7 December