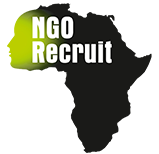 One Child One Family Hope and Homes for Children – Administration and Finance Officer (Programmes)
November 21, 2022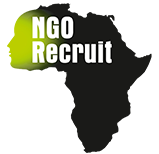 Human Resources Manager
December 20, 2022
Do you want to join forces with an organization that is actively working to create a sustainable future for all?
Stand.earth is a non-profit environmental organization that is committed to protecting the environment and promoting social responsibility. They challenge destructive corporate and governmental practices, demand accountability, and create solutions that benefit both society and the planet we call home.
Stand.earth is seeking a Senior Climate Finance Campaigner for the Banks Campaign (NSE001). This individual will be responsible for advancing Stand.earth's Climate Finance strategy in the USA, with a specific focus on banks. You will need to have a proven track record of leading corporate, fossil fuel divestment and/or finance campaigns. The incumbent will play a key role in challenging the financial systems that enable the fossil fuel industry to continue operating, contributing to the fight against climate change.
This is an exciting challenge!
For full job description and application instructions, please see: Senior Climate Finance Campaigner (Banks).
Application Deadline: 20 March 2023
Only shortlisted candidates will be contacted.