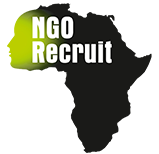 World Bicycle Relief – Knowledge Management and Communications Specialist – Cape Town
May 30, 2018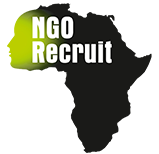 Prison Fellowship International – Francophone Africa Regional Director – Côte d'Ivoire
August 10, 2018
An opportunity has come up within a global non-profit organization for an individual to provide leadership, vision and strategic direction for the organization's operations in Nigeria. The incumbent will be responsible for the organization's overall development and management functions, ensuring proper governance and accountability.
You will be expected to form partnerships with multinational corporations, promote contracting opportunities for women-owned businesses, directly expose women entrepreneurs to the concept of supplier diversity and inclusion, develop corporate and public sector support for registered and certified women-led businesses in Nigeria and promote self-registration and market access training.
The role would suit an individual with entrepreneurial experience and vision and an awareness of issues affecting the SME sector, particularly the barriers faced by women entrepreneurs.
We're looking for an exceptional leader who either has experience setting up and running a business and/or experience running a non-profit. The individual must be able to demonstrate a proven track record of strategic management responsibility and leadership.
For more information and application instructions, please contact us.
Application Deadline: 28 July