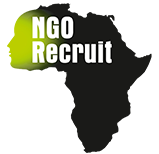 Life Choices – Managing Director (Not for Profit)
October 20, 2021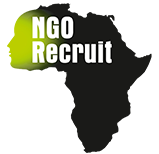 C40 Cities Climate Leadership Group – Head of Implementation
November 15, 2021
BoP Innovation Center ("Bopinc") is an independent foundation founded in the Netherlands with operations in 24 countries and staff in 14 countries. We support entrepreneurs and companies to create commercially viable, inclusive business models that benefit Base of the Pyramid (BoP) consumers, producers, and entrepreneurs. These business models deliver a wide range of products and services to low-income consumers in four sectors:
Nutrition & agriculture
Water, sanitation & hygiene
Renewable energy & efficiency
Finance
Our work contributes to SDGs: 1, 2, 6 & 7.
Bopinc is looking for a structured, proactive team player, excited to lead a multi-year, multi-country (Nigeria, Ethiopia, Tanzania) Agri-Food Innovation program funded by a leading international donor. The 5-year accelerator program for AFIOs in Nigeria, Ethiopia and Tanzania aims to:
Create a vibrant network of interconnected AFIOs.
Effectively capitalise on market opportunities through the identification and support of joint opportunities for growth.
Champion Inclusive Agricultural Transformation (IAT) so that value chains are more inclusive and benefit smallholder farmers, women, and other excluded groups.
NGO Recruit is delighted to be supporting Bopinc in their search for a Senior Program Manager.
The Senior Program Manager will manage and lead a consortium of three implementing partners, with Bopinc acting as the lead partner. The incumbent will coordinate the involvement of Bopinc technical advisors from global Bopinc offices and ensure that the technical expertise of these advisors is optimally used within the program on topics such as innovation, behavioural change, last-mile distribution and women entrepreneurship.
If you are a hands-on leader and strategist, with an interest in Agri-food policy and advocacy, and a commitment to inclusive agricultural transformation, we want to hear from you.
For more information and application instructions, please see: Senior Program Manager.
Application Deadline: 10 November 2021
Only shortlisted candidates will be contacted.