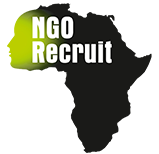 C40 Cities Climate Leadership Group – Head of Implementation
November 15, 2021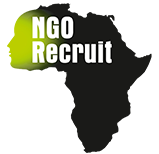 The Sunrise Project – Chief Operations Officer (Europe)
November 22, 2021
C40 Cities consists of nearly 100 mayors of the world's leading cities, working together to deliver the urgent action needed to confront the climate crisis, and create a thriving future for all. Through a Global Green New Deal, mayors are working alongside a broad coalition of representatives from labour, business, the youth climate movement, and civil society to go further and faster than ever before.
C40 mayors have made the case for a green and just recovery from the COVID pandemic at #COP26. C40 is also demonstrating the highest level of climate action by jointly hosting an onsite and virtual exhibition, showcasing climate action success in global cities.
NGO Recruit is delighted to be supporting C40 Cities in their search for a Director of Climate Resilience who will develop, manage and drive forward C40's climate resilience agenda and be responsible for representing C40 externally on the topic.
The Director of Climate Resilience will oversee the further development and delivery of C40's global resilience strategy. The incumbent will coordinate a cross departmental team through a matrix structure and direct line management. They will lead efforts to mainstream and embed climate resilience into all C40 activities, both internally by mobilizing internal support and training, and externally by marshalling support to cities to ensure that all programmes, projects, and policies include resilience.
If you are a hands-on leader and strategist, with substantial knowledge and a network in the climate resilience field, we want to hear from you.
For more information and application instructions, please see: Director of Climate Resilience.
Application Deadline: 3rd December 2021
Only shortlisted candidates will be contacted.