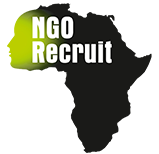 C40 Cities – Director of Climate Resilience
November 15, 2021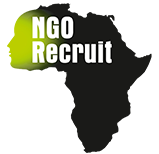 BoP Innovation Center – Country Representative (Nigeria)
November 30, 2021
Driven by a passion to solve the climate crisis, The Sunrise Project is a team of experienced change-makers, researchers, and communications professionals with a mission to scale social movements to drive the global transition beyond fossil fuels. With programs and staff operating across multiple continents, we have developed a unique model of grant making and campaigning that supports networks of organisations to drive powerful change towards our mission.
The Chief Operations Officer (Europe) ("COO EU") is an exciting new senior role, responsible for the rapid establishment and administration of the Sunrise Project's Europe-based operations.
As the COO and Company Secretary for two Stichtings in the Netherlands, (currently in the process of being established) you will be responsible for overseeing all aspects of operations and compliance. Spanning people functions, financial management, risk, and compliance through to organizational systems, and IT functions, this role requires big picture strategic organisational thinking as well as serious attention to operational detail. You will work closely with the Global COO of The Sunrise Project (based in Australia) and the COO of Sunrise US to ensure seamless operations to support our staff and programs across multiple geographies and legal entities.
While The Sunrise Project's program teams are focused on driving the rapid shift from fossil fuels to renewable energy, your role is to lead operations and ensure organisational systems are tight, lean, and fit for purpose as impact is scaled in the world.
For more information and application instructions, please see: Chief Operations Officer (Europe).
Application Deadline: 6th January 2022
Only shortlisted candidates will be contacted.